Cormac McCann
Hi, I'm Cormac, a passionate UI/UX Designer based in Belfast, Northern Ireland. With currently 3 years of university experience, my job is to make beautiful designs work seamlessly and intuitively for the end user. I am passionate about creating user-centered designs that not only look great, but also provide an exceptional user experience.
The Project and the Problem
Root is a personalised mobile app that helps to simplify the process of tracking dietary and lifestyle choices while also providing users with the guidance they need in order to gain control of their digestive health.
For many people, digestive illnesses can be often complex, mysterious and unpredictable, making it impractical to adopt a uniform solution. This leaves many individuals left with the challenges of understanding, managing, and seeking reliable support for their digestive health.
Root aims to revolutionise the way those living with digestive illnesses track and monitor their digestion. By replacing traditional pen and book methods of managing digestive health with a compact, easy-to-use and versatile mobile app for every digestive woe.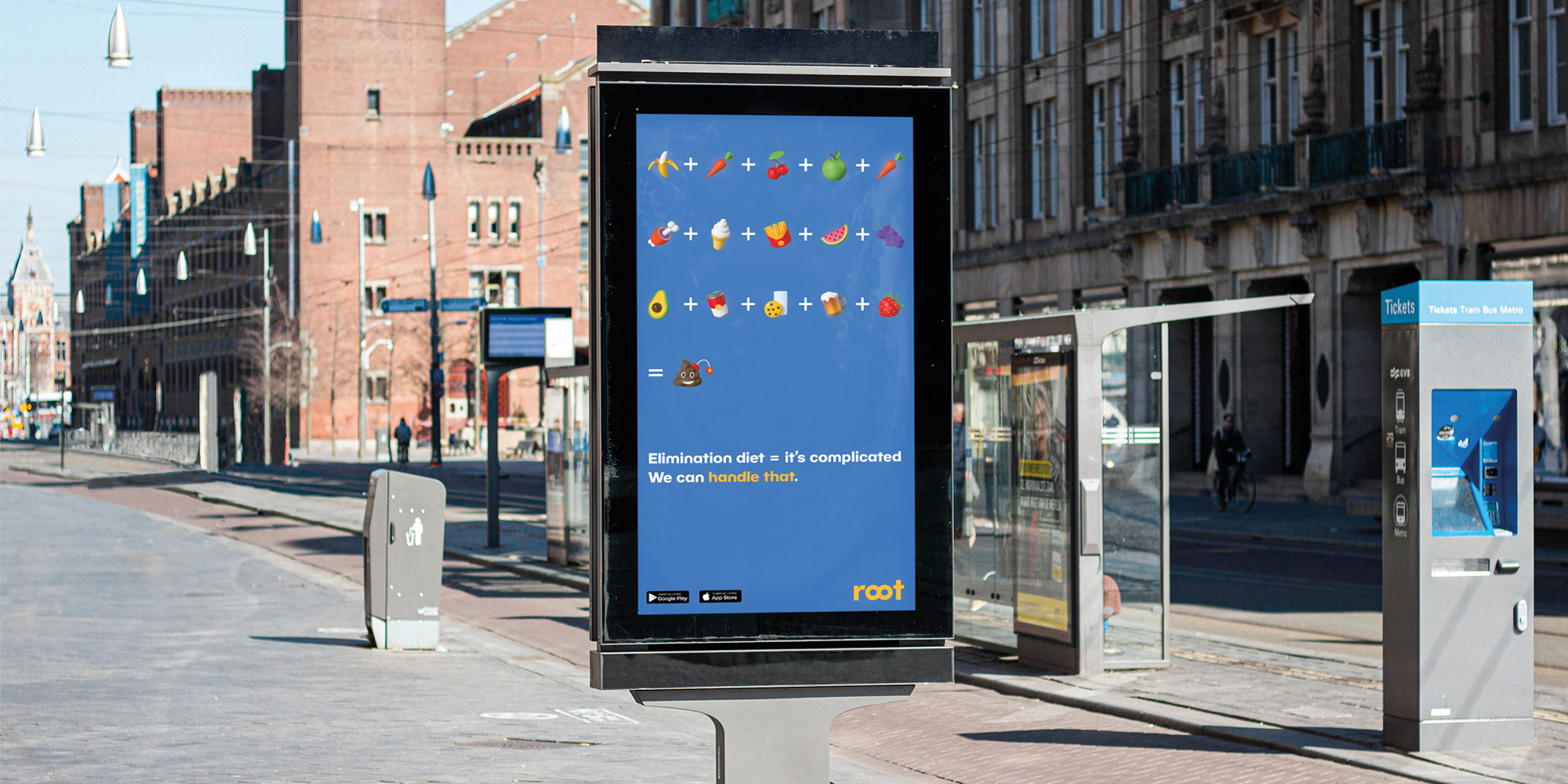 The Process
The idea of Root initially focused on addressing the needs of individuals with irritable bowel syndrome (IBS); however, upon further exploration, the scope expanded to encompass a multitude of diverse digestive illnesses. By conducting a variety of user research and exploring each digestive illness independently I was able to better understand the needs and challenges of my users. This in-depth understanding allowed me to tailor Root to effectively address the specific requirements of each digestive illness.
Next, I covered an extensive evaluation of my competitors, their features, strengths, weaknesses and reviews. This analysis provided valuable insights into the digital competitive landscape and allowed me to identify areas where Root could differentiate itself. By listing potential features and comparing its effectiveness against my competitors, I successfully gauged the viability of each feature and assessed how it measured up in terms of usability and value. This comprehensive process enabled me to make informed decisions about the features to include in Root, ensuring that the app would effectively address the needs and expectations of users with digestive illnesses.
Starting with rough sketches, I explored different layouts and visual representations to visualise Root's structure and flow. These sketches then evolved into detailed wireframes and eventually into an alpha prototype that showcased the app's screens and predominate features. By using Root's alpha prototype, I was able to conduct extensive user testing and gather invaluable feedback to further refine (and in some cases redesign) Root's usability, functionality, and overall user experience. Ultimately, the continuous process of refining and testing was extremely benificial to Root as it enabled me to arrive at a polished product that provides valuable and versatile features for all of its users.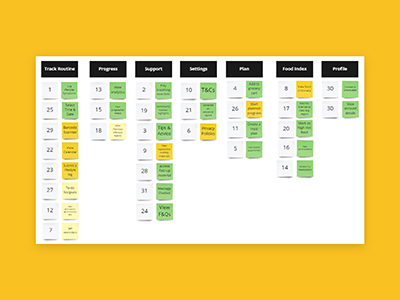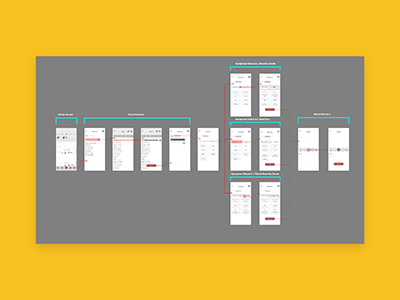 The Outcome
Overall, Root has successfully simplified the intricacies of managing digestive health by delivering a seamless and easy-to-use mobile app that serves as a reliable companion offering personalised insights, community-oriented support and a sense of control in an otherwise complex and unpredictable journey. With Root, individuals can navigate their digestive health challenges with confidence, leading to improved overall well-being and a better quality of life.
Something catch your eye? You can learn more about the project here or view the prototype.