Ailsise Burns
Hiyya! My name is Ailsise Burns, I am 23 years old and I am from Castlewellan Co.Down! I have a passion for research, design, illustration and photography. I started my journey at Ulster University doing a foundation degree in art and design, which led me to choose IXD as degree.
I have chosen to focus on UX design as I am passionate about research, understanding and having empathy with target users. I love being able to simplify complex needs and journeys into something easier and more efficient for users. I started working within the industry as a UX intern in 2020 with Qarik. Qarik is a high-end technology consultancy based in New York. They have a key focus on the financial sector, providing a range of end-to-end solutions for multi-billion dollar clients. I am currently working in Virtuoso as a Junior UX designer. Virtuoso are a platform that offers codeless test automation.
INKCLUSIVE
'Inkclusive' is an app with the primary purpose of helping create a more welcoming and personalised solution to booking your tattoos. I have decided to take a more innovative approach, by including an AR element. This will allow users to 'try on' their designs which they are given via consultations with their chosen artist.
I chose to do this project as I have a love for the tattoo industry and the diversity of identities within its community. I felt the artists and all those involved were not celebrated enough. For many, studios and their environments can be intimidating, this could be due to the outdated stigma still surrounding it, or how some businesses choose to portray themselves. For many of their clients, this is the norm and they are comfortable with it, however, for some potential clients- it can be too much.
I wanted to help users such as first-time and regular tattoo clients, as well as artists. I found it unusual that salons and other services can be booked and bought so easily, yet there are only a few solutions for the tattoo industry. Current solutions can be vague and unhelpful, due the complexity of arranging appointment slots. Every design is different, therefore appointment slots can vary in length, which current solutions do not cater for, instead having preset slots to choose from.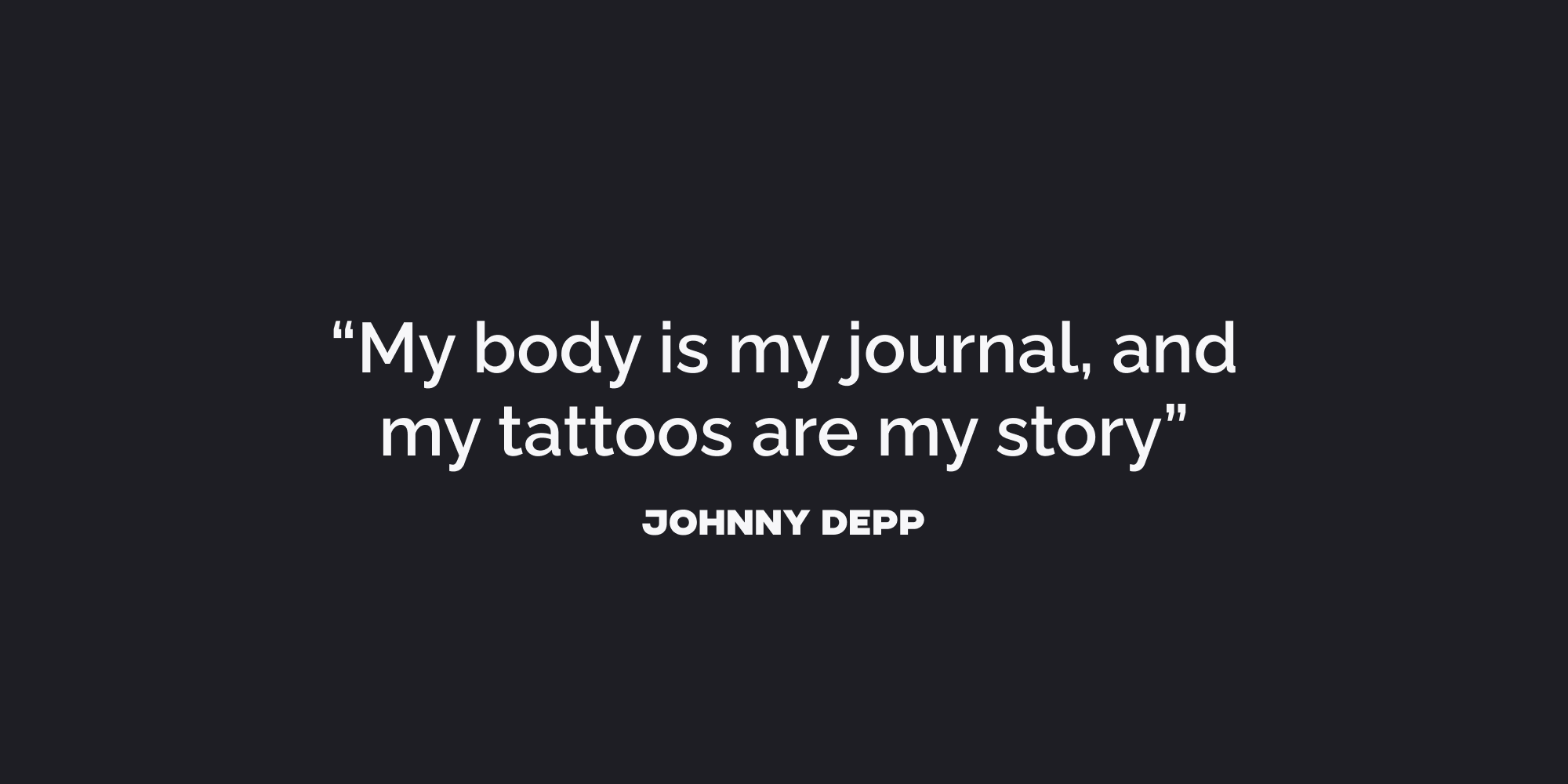 The Process
Inkclusive was a major passion project, something I was allowed to make my own brief for, so I really wanted to get stuck in. I did a lot of research into aspects such as market, competitors (direct, indirect, replacement), and I was able to conduct some surveys for the general public as well as for tattoo artists. From these surveys, I did some affinity mapping and used competitor analysis to conduct user journeys. I created three main personas for this project, with empathy maps, questions and worries as well as background information to support the persona. These were based off my target market; Clients looking to make a booking, potential clients wanting to get their first tattoo and tattoo artists.
I did a lot of research into branding, using background history surrounding the industry, the culture and traditions to help create a more informed brand. I have never spent enough time on branding, however, I loved doing this.I experimented a lot with typefaces, colour palettes to create a strong statement piece which was my wordmark, I wanted something that was not stereotypical, yet memorable.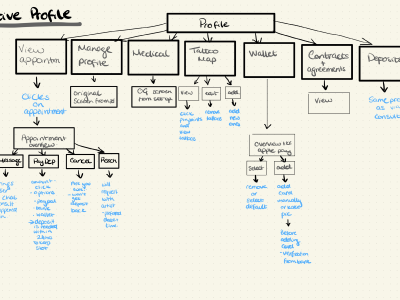 I experimented with flows and low fidelity wireframes to create a functional app. I wanted to look at features such as in-app consultations, AR to 'try on' your tattoo and how a user would pin the designs to use as references for consultations.
The Outcome
I was able to achieve a great deal and create a interactive prototype, however, like many projects there is still room for improvements, iterations and more in-depth journeys. I was able to achieve journeys for finding a studio, in app consultations with the use of AR, onboarding and profile set-up. These were key to me.
I was able to create a brand I was super proud of due to its simplicity, personality and meaning. I was so glad I could create a project that I had fun with, and was passionate about for my final year, it was a great way to end my journey with IXD.