Propel
Propel is an employee reward and recognition application used to improve productivity and motivation at work. The COVID19 Pandemic has pushed the importance of supporting employees during troubled and uncertain times.
Propel targets businesses who aim to improve the productivity and motivation of their employees through rewards and recognition. Users will be able to manage their bonuses, understand how they can progress, and utilise feedback between themselves, management, and fellow employees.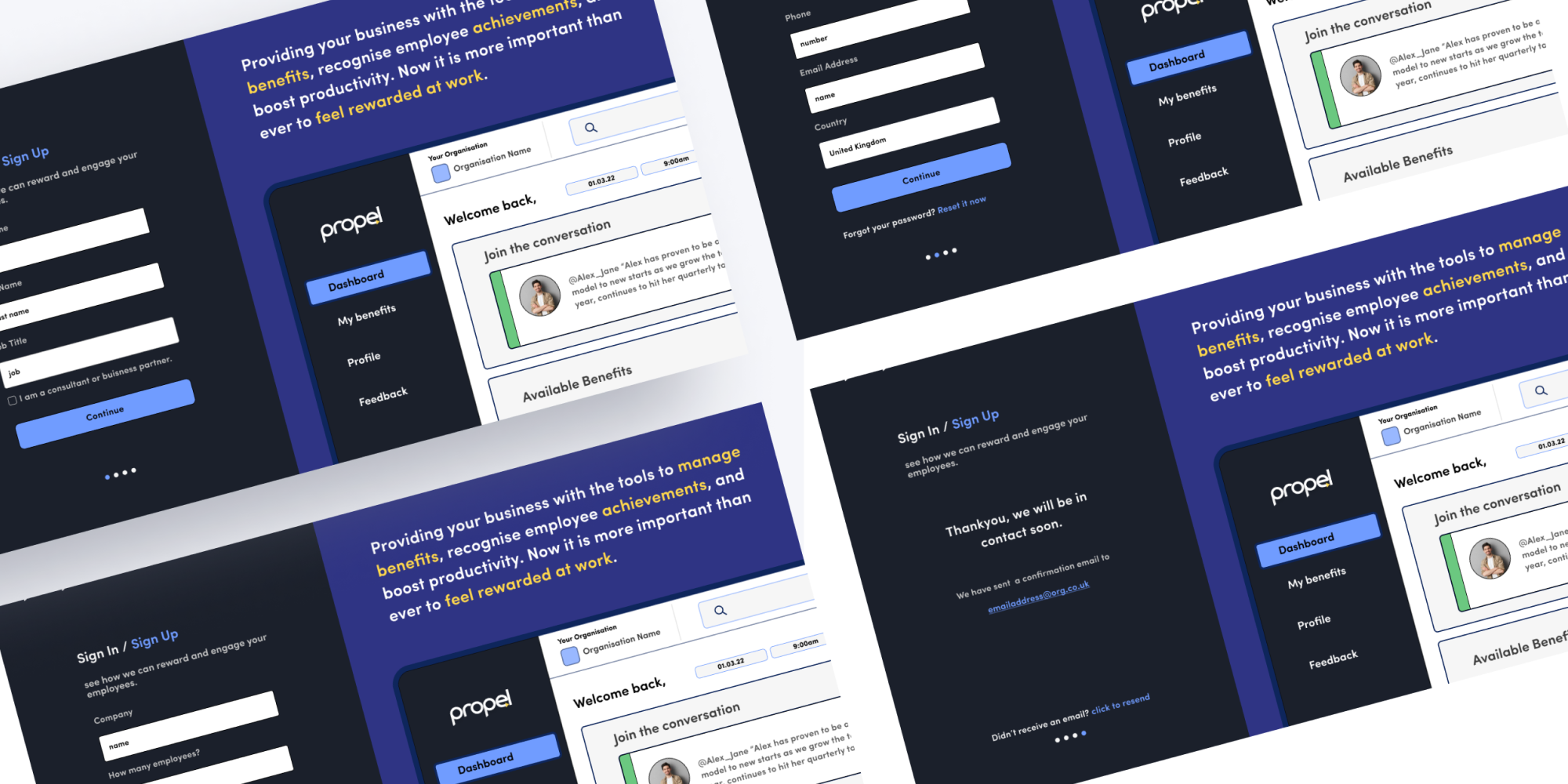 The Process
I started by sketching out basic frames for Propel, then moved on to designing lo-fidelity screens.
Admin - I created sign-up screens for the admin who will be at the forefront of purchasing Propel. The admin design was not a core focus when designing this product, but I thought it was very important to consider the HR side of the design aswell. Error Prevention - I designed a user flow for error prevention, looking at what happens when a user submits data (in this case feedback), then decides they have made a mistake, etc. This was important as error prevention is a key way to make a user feel comfortable and confident when using an application. First Time User Experience - First time user experience design, faciilitates a new user when using a product that is un-familiar to them. I wanted to make sure that users of propel had the option to be guided through the product without being left in the dark. This is important as Propel deals with handling users financial credit of bonus's and confidential information such as feedback to management. Therefore being sure that the user understands how to use the product with confidence is key!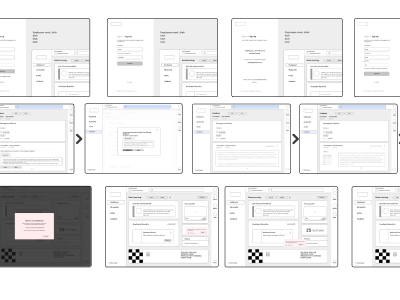 Authentication - All first time users of Prope will be taken through a authentication set-up. This will then become an easy way to verify users identity, and keep data secure in future sign on.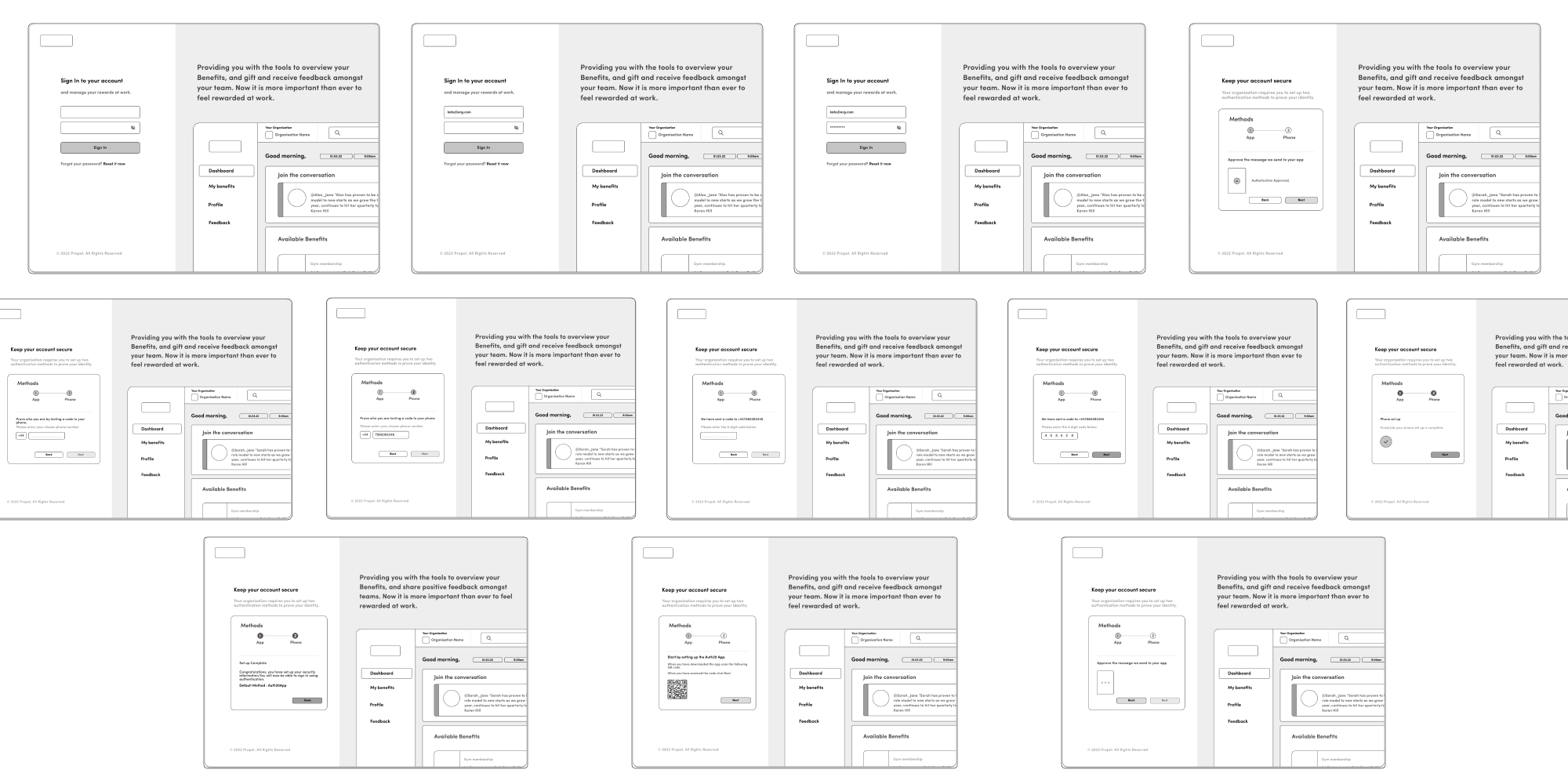 The Outcome
The final outcome for propel included:
A Hi-fidelity Prototype
Promotional Website
Launch Strategy-(including marketing, social media)lots of lo-fi exploration
A publication booklet which talks about creating Propel